World Pharma Conference 2020
About Conference
EuroSciCon invites participants from all over the world to attend ''9th Edition of International Conference on World Pharmaceutical Sciences & Drug Delivery" during September 28-29, 2020 at ZURICH, SWITZERLAND which includes prompt keynote presentations, Oral talks (Speaker Forum and Young Research Forum), Poster presentations, Symposium, Workshops and Exhibitions.
World Pharma Conference 2020 spreads an extensive range of critically important sessions from basic research to recent innovations. The theme: "Exploring the latest research in Pharma and Biopharma" is designed for professionals at all levels and career phases of the Pharma industry, who want to improve their understanding of what will drive and shape the future of the market.
What's New
World Pharma Conference 2020 offers a best stage with its proficient legitimate program to the social event of individuals which consolidates instinctive board discoursed, keynote addresses, all-hands gatherings and notice sessions on the topics Clinical Trails, Drug Discovery, current issues in Bioequivalence, Pharmaceutical Innovation in the 21st Century, Drug transport,Gene Therapy, Therapeutic Biological Products, BABE, Biosimilars, , new coherent approaches to managing overall managerial measures, Biopharmaceutical Companies and Market Analysis, The get-together invites delegates from Biopharma associations, Pharmacists, Academicians, Clinicians, Researchers, Health mind specialists, understudies, business operators and Young authorities over the globe giving a predominant stage, interconnecting the latest research, creative enhancements in the field and furthermore helpful viewpoints.
Target Audience
Nobel laureates in Health Care and Medicine
Scientists
Pharmaceutical companies
Pharmacovigilance Companies
Clinical Laboratories
Supply Chain companies
Manufacturing Companies
Pharmaceutical Industrial Giants
Biotechnology Companies
Research Institutes and members
Regulatory Operations and Affairs Outsourcing experts
PhDs
Pharmacy Students
Pharmacologists
Business Entrepreneurs
Toxicologist.
Pharmacists
Toxicology and Pharmacology Students
Pharmacy Societies and the people Associated
Pathology Professionals
Genetic Professionals
Bio-informatics Professionals
Training Institutes
Nursing Professionals
Why to attend our Conference:
Euroscicon Conferences promotes the positive contributions of Pharma industry. Highlighting the material's beneficial properties and its positive contributions to society throughout its life cycle providing society with educational information to help raise awareness and correct misconceptions. Discover how advances in the sector are impacting both large and small molecule drugs. Explore new routes to improve bioavailability. Liaising with European and national institutions in policy matters to secure decisions based on accurate information. Communicating chemicals and its related contribution to sustainable development, innovation and quality of life initiating in depth studies and sharing experiences. Understand how to develop the right formulation and delivery strategy with a strong scientific, clinical and commercial mind set. Discover the latest innovations in drug delivery devices. Get to know why formulation and delivery strategies fail. Dissect the challenges before looking for concrete solutions. Share experiences, insights and strategies in interactive peer-to peer round tables. Discover how scientific formulation advancements are being implemented in practice.
Opportunities for Conference Attendees
Speaker Presentations
Poster Display
Symposium hosting
Workshop organizing
For Universities, Associations & Societies:
Association Partnering
Collaboration proposals
Academic Partnering
Group Participation
For Students & Research Scholars:
Poster Competition (Winner will get Best Poster Award)
Young Researcher Forum (YRF Award to the best presenter)
Student Attendee
Group registrations
Speaker Presentations
Symposium hosting
Book Launch event
Networking opportunities
Audience participation
Exhibitor and Vendor booths
Sponsorships opportunities
Product launch
Workshop organizing
Scientific Partnering
Marketing and Networking with clients
Top Pharmacy companies around the Globe:
Johnson & Johnson
Novartis
Roche
Pfizer
GSK (GlaxoSmithKline)
AstraZeneca
Gilead Sciences
Major Pharma Associations around the Globe:
International Pharmaceutical Federation (FIP)
International Pharmaceutical Students' Federation (IPSF)
European Association of Employed Community Pharmacists in Europe (EPhEU)
Pharmaceutical Group of the European Union (PGEU)
National Pharmacy Association
Pharmaceutical Society of Northern Ireland
Royal Pharmaceutical Society (RPS)
Sessions/Tracks
Track 1: Biopharmaceutics: Research Scope and Prospects
Biopharmaceutics explore the interrelationship of the physical/chemical properties of the drug, the dosage form (drug product) in which the drug is given, and the route of administration on the rate and extent of systemic drug absorption and the use of this information to optimise the therapeutic efficacy of the drug products. The process of movement of drug from its site of administration to the systemic circulation is called as absorption. The concentration of drug in plasma and hence the onset of action, and the intensity and duration of response depend upon the bioavailability of drug from its dosage form. Bioavailability is defined as the rate and extent (amount) of drug absorption. Any alteration in the drug's bioavailability is reflected in its pharmacological effects. Other processes that play a role in the therapeutic activity of a drug are distribution and elimination.
Track 2: Biopharmaceutical Drug Design and Development
Drug design is an inventive process of finding new medications of a biological target which frequently but not necessarily relies on computer modelling techniques use of high throughput screening techniques to analyse a new compounds, both by synthetic and natural, as novel drugs. Regrettably, this approach has yielded very little achievement in the field of anti-infective drug discovery. The identification of both molecular targets that are essential for the survival of the pathogen, and compounds that are active on intact cells, is a challenging task. Even more formidable, however, is the fulfilment for appropriate potency levels and suitable pharmacokinetics, in order to achieve efficacy in small animal disease models.
Track 3: Bioavailability and Bioequivalence studies of Biopharmaceuticals
The assessment of BA/BE of different drug products is based on the fundamental assumption that two products are equivalent when the rate and extent of absorption of the test drug does not show a significant difference from the rate and extent of absorption of the reference drug when administered at the same molar dose of the therapeutic ingredient under similar experimental conditions in either a single dose or multiple doses. Should the rate of absorption actually differ between products, it would have to be intentional and reflected in the proposed product label and be clearly demonstrated that it is not essential in the attainment of effective body drug concentrations on chronic use or has been shown to be medically insignificant for the drug. In practice, equivalence is indicated when key pharmacokinetic parameters used to establish rate and extent of the test, and reference products fall within a present confidence interval. The FDA declares a drug product to be therapeutically equivalent to the innovator product if it is pharmaceutically equivalent, i.e., same active ingredient, dosage form, strength and route of administration, and bioequivalent. Products that are therapeutically equivalent can be used interchangeably. Thus, BE studies are construed to be considered surrogates for comparative clinical trials for the assessment of therapeutic equivalence in safety and efficacy between two drug products.
Track 4: Clinical Trials on Biopharmaceuticals Products
Clinical Trials is a multidisciplinary program with broad participation with members from around the globe focused on learning about clinical research and its advances. This is your best opportunity to reach the largest assemblage of participants from Clinical Trials community that is from academia, clinical research entities, medical groups, related associations, societies and also from government agencies, pharmaceutical, biomedical and medical device industries. Clinical Trials will discuss various disciplines involved in the pre-clinical research, conduct of clinical trials; it will educate health care researchers about design, operation, organizing, research computing, regulatory aspects and reporting of clinical trials. It promotes better understanding by the general public about the importance of clinical trials in prevention, diagnosis and treatment of disease.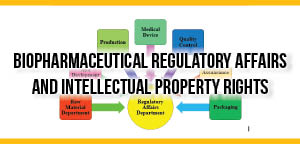 Track 5: Biopharmaceutical Regulatory Affairs and Intellectual Property Rights
Regulatory Science is the science of advanced standards equipment, and paths to assess the safety, Drug toxicity and quality, potency of all FDA-regulated products. An access to lengthen the programs in regulatory science that leverages what has been well-educated in the development of training programs for translational scientists, and this model for regulatory science program development is being refined and adopted by all of the institutions that are part of the CTSA network. The target audience for such a program is broad, noted that it is necessary to break out of the mind-set that regulatory science resides totally with FDA and that the field's purpose is to create a workforce that will function within the FDA. Regulatory science is a collaborative effort that goes beyond FDA. Critical needs for a regulatory science training program understand research and scientific methodology, toxicology, therapeutics, and pharmacology that underpin the regulatory process. The importance of intellectual property law is well established at all levels-statutory, administrative and judicial. It lays down minimum standards for protection and enforcement in member countries which are required to promote effective and adequate protection of intellectual property rights with a view to reducing distortions and impediments to international trade.
The Agreement provides norms and standards in respect of following areas of intellectual properties are Patents, Trademarks, copyrights, Geographical indications, Industrial designs.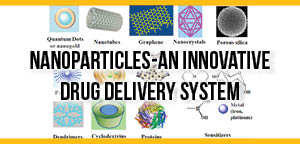 Track 6: Nanoparticles-An Innovative Drug Delivery System
One of the big challenges of medicine today is to deliver drugs specifically to defected cells. Nano particulate drug carriers have the potential to answer to this call, as nanoparticles can cross physiological barriers and access different tissues, and also be provided in a targetable form aimed at enhancing cell specificity of the carrier. Recent developments within material science and strong collaborative efforts crossing disciplinary borders have highlighted the potential of mesoporous silica nanoparticles (MSNs) for such targeted drug delivery. Here we outline recent advances which in this sense push MSNs to the forefront of drug delivery development. Relatively straightforward inside-out tuning of the vehicles, high flexibility, and potential for sophisticated release mechanisms make these nanostructures promising candidates for targeted drug delivery such as 'smart' cancer therapies. Moreover, due to the large surface area and the controllable surface functionality of MSNs, they can be controllably loaded with large amounts of drugs and coupled to homing molecules to facilitate active targeting, simultaneously carrying traceable (fluorescent or magnetically active) modalities, also making them highly interesting.
Track 7: Pharmaceutical Sciences: Academic and Industry overview
Pharmaceutical sciences combine a broad range of scientific disciplines that are involved with the design, action, delivery, disposition and use of drugs. This field draws on many areas of the basic and applied sciences such as chemistry, biology, epidemiology, statistics, chemo metrics, mathematics, physics and chemical engineering and applies their principles to the study of drugs.
Track 8: Biopharmaceutical Pharmacovigilance
The field of Pharmacovigilance is growing rapidly and its development is making tremendous impacts in medical sciences and pharmaceuticals. Pharma World 2019 emphasizes on how the importance and significance can be gauged by the fact that it has made huge advancements over the course of time and is continuing to influence various sectors. With members from around the world focused on learning about Pharmacovigilance and its advances
Track 9: Good Manufacturing Practices
Good Manufacturing Practices quality of drugs is essentially the responsibility of manufacturers. GMP Guidelines are means to assure this very quality of drugs. CGMP refers to the Current Good Manufacturing Practice regulations enforced by the US Food and Drug Administration (FDA). CGMPs provide for systems that assure proper design, monitoring, and control of manufacturing processes and facilities. Adherence to the CGMP regulations assures the identity, strength, quality, and purity of drug products by requiring that manufacturers of medications adequately control manufacturing operations. GMP is actually good common sense quality management quality assurance GMP production and quality control.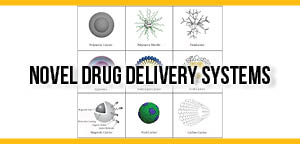 Track 10: Novel Drug Delivery Systems
Drug Delivery system attains greater global significance as Drug Delivery System plays a significant role in the future of pharmaceutical research Novel drug delivery system method by which a drug is delivered can have a significant effect on its efficacy. This includes topics like lipid polymers to enhance drug delivery technology by providing controlled release of therapeutic agents in constant doses over long periods, cyclic dosage, and tuneable release of both hydrophilic and hydrophobic drugs. The major part is to deliver an innovative speech on the latest Targeted drug delivery is a method of delivering medication to a patient in a manner that increases the concentration of the medication in some parts of the body relative to other drugs.
The method by which a drug is delivered can have a significant effect on its efficacy. Some drugs have an optimum concentration range within which maximum benefit is derived, and concentrations above or below this range can be toxic or produce no therapeutic benefit at all. On the other hand, the very slow progress in the efficacy of the treatment of severe diseases, has suggested a growing need for a multidisciplinary approach to the delivery of therapeutics to targets in tissues.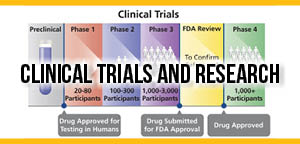 Track 11: Clinical Trials and Research
Clinical trials are research concentrates that investigate whether a restorative technique, treatment, or gadget is protected and compelling for people. Contemplate indicate which therapeutic methodologies work best for specific ailments or gatherings of individuals. The reason for clinical trials is research, so the reviews take after strict logical models. These measures ensure patients and help deliver dependable review comes about. Clinical trials are one of the last phases of a long and watchful research prepare.
Clinical research concentrates to explore whether a remedial system, treatment, or device is ensured and effective for individuals. Consider show which therapeutic strategies work best for particular afflictions or gatherings of people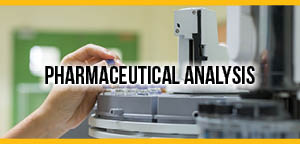 Track 12: Pharmaceutical Analysis
Pharmaceutical Analysis is a process or a sequence of processes to identify and/or quantify a substance or drug, the components of a pharmaceutical solution or mixture or the determination of the structures of chemical compounds used in the formulation of pharmaceutical product. Analytical techniques mainly used for the separation of the components from the mixture and for the determination of the structure of the compounds. For the administration of drugs various chemical and instrumental methods were developed at regular intervals which are involved in the estimation of drugs. Analytical instrumentation and methods play an important role. Different analytical techniques and electrochemical methods like Chromatographic techniques, HPLC, Gas chromatography. From the stages of drug development to marketing and post marketing, analytical techniques play a great role in understanding the physical and chemical stability of the drug, identification of impurities Analytical techniques are mainly used to determine the safety and efficacy of the drug.
The worldwide income of the statistical surveying industry surpassed 40 billion U.S. dollars in 2013, rising year-on-year since it encountered a slight plunge in 2009 amid the Great Recession. In 2013, Europe produced the biggest offer of statistical surveying income at 40 percent, or 16 billion U.S. dollars, nearly taken after by North America with 39 percent. Notwithstanding contributing the most income that year, Europe additionally observed the biggest decrease in income over the earlier year, falling by 1.4 per cent.
Track 13: Pharmacodynamics and Pharmacokinetics
Pharmacodynamics is the significance that drugs have on the main part; while pharmacokinetics is the study of the way in which drugs move through the body during absorption, distribution, metabolism and excretion. Pharmacokinetics influences decisions over the route of administration. For drugs to produce their effects they must interact with the body. This can ensue in several behaviours and depends on the properties of the drug, and will be discussed later in this chapter. Pharmacokinetics influences decisions over the route of administration. The processes that occur after drug admin can be fragmented down into four distinct areas (known as ADME).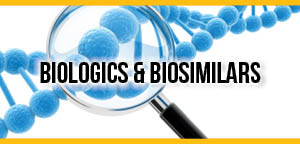 Track 14: Biologics and Biosimilars
Biosimilars are the generic version of biologicals. A biosimilar is a biologic therapeutic item which is duplicate of a unique item that is produced by an alternate organization. Biosimilars are highly comparable to licensed reference product not accept minor differences in clinically passive components; also there are no clinically needful disparities between the biologicals and the reference product in terms of safety, purity, and potency.
Biologic Drugs are genetically occurred from a living organism, such as a virus, protein, to maintain the body's natural response to infections and diseases. Biologics target proteins, and cells responsible for the manifestation and damage of rheumatoid arthritis and other types of inflammatory arthritis.
Biologics are reserved for people whose arthritis has not retorted well to disease-modifying anti rheumatic drugs (DMARDs). Biopharmaceutical otherwise called a biologic therapeutic item or biologic, is any restorative item made in, extricated from, or semi orchestrated from organic sources. Not quite the same as synthetically incorporated pharmaceuticals, they incorporate immunizations, blood, or blood segments, allergenic, substantial cells, quality treatments, tissues, recombinant restorative protein, and living cells utilized as a part of cell treatment.
Biologics can be made out of sugars, proteins, or nucleic acids or complex mixes of these substances, or might live cells or tissues. They are confined from normal sources—human, creature, or microorganism. Phrasing encompassing biopharmaceuticals fluctuates amongst gatherings and elements, with various terms alluding to various subsets of therapeutics inside the general biopharmaceutical class.
Track 15: BCS and Solubility Enhancement
The Biopharmaceutical Classification System (BCS) is an experimental model that calculates portability and solubility under endorsed guidelines. The main purpose of the system was to aid in the governance of post-approval modifications and generics, providing approvals based solely on in vitro data when applicable. Waivers, dispensation to skip in vivo bioequivalence studies, are reserved for drug products that expedient certain concerns around solubility and permeability and that are also rapidly dissolving. The objective of this work was to advise the biowaivers potential of biopharmaceutical classification system which is known to increase the solubility, dissolution, oral absorption of water insoluble drugs.
A number of techniques can be adapted to develop solubilisation of poor water soluble drug and further to improve its bioavailability. Solubilisation of meagrely soluble drugs is a periodically encountered objection in screening studies of advanced chemical entities as well as in formulation architecture and advancement. Any drug to be absorbed necessary to be existent in the form of an aqueous solution at the site of absorption. 'Solubility' is defined as maximum amount of solute that can be dissolved in a given amount of solvent. Quantitatively it is defined as the concentration of the solute in a saturated solution at a certain temperature. In terms of quality, solubility defined as the instinctive communication of two or more substances to produce a homogenous molecular diffusion. A saturated solution is one in which the solute is in stability with the solvent. The solubility of a drug is characterized through several concentration expressions such as parts, percentage, molarity, and molality.
Track 16: Formulation Studies for Biotherapeutics
Biotherapeutics is illustrated as the process in which different chemical materials are incorporated to form final medicinal substances. The formulation studies associates developing a preparation of drug tolerable for patient. Formulation is the word often used in a way that consists dosage form. Formulation studies examines factors such as solubility, polymorphism, particle size, and pH as all of these can effects bioavailability and hence the reaction of a drug.
Formulations are classified into two types: based on Route of administration and Physical form. Based on route of administration they are classified as Oral, Topical, Rectal, Parenteral, Vaginal, Inhaled, Ophthalmic and Octic.
Track 17: Novel Approaches in Biopharmaceutics
The overall objective of this research program is to promote novel principles for specific drug delivery and targeting to the active site by using complex in vivo models. An innovatory, cutting edge and multi-disciplinary collaboration using clinical models will accommodate research teams from: pharmaceutical technology, material science, biopharmaceutics and pharmacokinetics, drug metabolism, toxicology, oncology, gastroenterology, endocrinology, urology and regulatory science.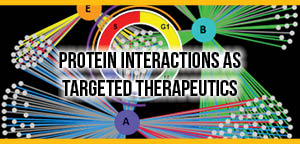 Track 18: Protein Interactions as Targeted Therapeutics
Protein–protein interactions between membrane-localized receptors and intracellular signalling molecules control neuronal function and theoretically provide a rich source of vastly excluded targets for drug discovery in neuropsychopharmacology. But, unlike the well-defined binding pocket of transporters and receptors, the flat, expansive, and adaptive topology of the protein–protein interface presents a sizeable challenge to the goal of identifying small molecules that result in a gain or loss of function of the protein-protein complex. This is offset by the growing body of evidence to suggest that a few amino acids at the interface ('hot spot') contribute to the majority of the binding energy in protein–protein interactions suggesting that modulators with a high degree of specificity could be developed. Furthermore, recent approaches in screening technologies and accessibility to an ever-increasing diversity of small molecules propose that protein–protein interactions are a viable option for drug discovery.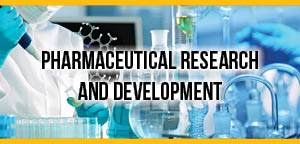 Track 19: Pharmaceutical Research and Development
For developing a new medicine it will take nearly 10-15 years and on average and costs an average of $2.6 billion. In discovery procedure comprises the initial stages of research, which are intended to recognize an investigational drug and perform primary tests in the lab. This first stage of the process takes three to six years. By the end, investigators hope to identify a capable drug aspirant to further study in the lab and in animal models, and then in people. These developments offer great ability, but also add complexity to the R&D process. In order to ensure the safety and efficacy of personalized therapies that are used along with diagnostics, clinical trial protocols must be improved and increased.
Track 20: Pharmaceutics and Pharmacotherapeutics
Pharmaceutics encompasses a molecular evaluation of drug metabolism and transport processes and the study of genetic, environmental and disease-related factors that regulate or perturb those processes, as well as the fundamental mathematical relationships between enzyme/transporter function, blood concentration-time profiles and the spectrum of pharmacological effects.
Pharmacotherapeutics manages the helpful uses and impacts of medications. Pharmacists are specialists in pharmacotherapy and are in charge of guaranteeing the protected, suitable, and prudent utilization of pharmaceutical medications. As pharmacotherapy masters, pharmacists have duty regarding direct patient care, regularly working as an individual from a multidisciplinary group, and going about as the essential wellspring of medication related data for other social insurance experts. A pharmacotherapy expert is a person who is spent significant time in managing and endorsing medicine, and requires broad scholarly information in pharmacotherapy.
Track 21: Hospital and Industrial Pharmacy
They are experts in the field of medicines and are not only responsible for the dispensing of prescriptions but also the purchase, manufacture and quality testing of all medicines used in a hospital. Many hospital pharmacists are qualified to prescribe in their own right. Pharmacists work closely with medical and nursing staff to ensure that patients receive the best treatment, advising on the selection, dose and administration route. They also provide help and advice to patients in all aspects of their medicines.
In 2013, there were 287,420 pharmacists and 362,690 pharmacy technicians in the United States. Since 2003, the number of pharmacists in the U.S. has fluctuated year to year, but overall has increased approximately 19% in the last decade. The number of pharmacy technicians steadily increased in the same period, adding over 170,000 workers from 2003-2018.
Industrial pharmacy is a discipline which includes manufacturing, development, marketing and distribution of drug products including quality assurance of these activities. The research topics are focussed on solving current general problems in pharmaceutical industry, such as formulation and characterisation of sticky amorphous drugs, problem-solving for paediatric medicines and miniaturisation of manufacturing processes.
Track 22: Biopharmaceutical Engineering
Pharmaceutical building is a piece of pharmaceutical science.innovation which includes improvement and assembling of items, procedures, and parts in the pharmaceuticals business. The touchy advancement in the pharmaceutical business turned into the main thrust for our new Biopharmaceutical Engineering Program. The branch of biopharmaceuticals is quickly forming into upstream medication definitions and downstream plan handle, by utilizing biopharmaceutical designing standards.
Track 23: Growth strategies of pharmaceutical industries
A drug interaction is a situation in which a substance (usually another drug) affects the activity of a drug when both are administered together. This action can be synergistic (when the drug's effect is increased) or antagonistic (when the drug's effect is decreased) or a new effect can be produced that neither produces on its own. Typically, interactions between drugs come to mind (drug-drug interaction). However, interactions may also exist between drugs and foods (drug-food interactions), as well as drugs and medicinal plants or herbs (drug-plant interactions). People taking antidepressant drugs such as monoamine oxidase inhibitors should not take food containing tyramine as hypertensive crisis may occur (an example of a drug-food interaction). These interactions may occur out of accidental misuse or due to lack of knowledge about the active ingredients involved in the relevant substances.
Track 24: Pharmaceutical Packaging and Marketing
Pharmaceutical Packaging can be defined as an economical means of providing presentation, protection, identification information, containment, convenience and compliance for a product during storage, carriage, display and until the product is consumed. Packaging must provide protection against climatic conditions biological, physical and chemical hazards and must be economical. Pharmaceutical marketing is based on product type and geography. The pharmaceutical packaging market is constantly advancing and has experienced annual growth of at least five percent per annum in the past few years as with most other packaged goods, pharmaceuticals need reliable and speedy packaging solutions that deliver a combination of product protection, quality, tamper evidence, patient comfort and security needs.
Track 25: Pharmaceutical Care and Health Systems
Pharmaceutical Care is a patient-centred, outcomes oriented pharmacy practice that requires the pharmacist to work in concert with the patient and the patient's other healthcare providers to promote health, to prevent disease, and to assess, monitor, initiate, and modify medication use to assure that drug therapy regimens are safe and effective.
A good health system delivers quality services to all people, when and where they need them. The exact configuration of services varies from country to country, but in all cases requires a robust financing mechanism; a well-trained and adequately paid workforce; reliable information on which to base decisions and policies; well maintained facilities and logistics to deliver quality medicines and technologies.
Track 26: Biopharmaceuticals
A Biopharmaceutical is also called as a Biological or Biologic pharmaceutical medication item fabricated from organic sources through extraction. The advancement of a pharmaceutical medication normally takes a normal of 10 – 15 years. Such a large amount of exertion, time and cash, it is exceptionally urgent that the correct advancements and materials are received in the examination, improvement and assembling of the pharmaceutical medications, whole process incorporates pre-disclosure, pre-clinical trials, showcase dispatch to post promoting observing. The wellsprings of medication items incorporate peptides and proteins, including monoclonal antibodies and neutralizer pieces. From 2000 to 2006, biologics represented 33% of all New Active Substances that were pre propelled, and are reflected to the present advancement pipelines of the pharmaceutical business.
Track 27: Biopharmaceutical Informatics
Biopharmaceutical informatics endeavors to use information technology, sequence-and structure-based bioinformatics analyses, molecular modeling and simulations, and statistical data analyze towards biologic drug development. Development of databases containing the experimental data on biophysical stability, safety along with molecular sequence.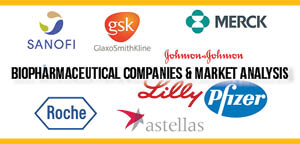 Track 28: Biopharmaceutical Companies and Market analysis
Pharmaceutical analytic market research deals with the collection, analysis, and interpretation of details and information relating to the market environment of a given pharmaceutical product – in general of a medical drug. The primary objective of pharmaceutical market research is to gain as realistic and objective as possible an impression of the marketing opportunities of a given pharmaceutical product, thus enabling the identification of the chances and risks associated with its development potential as early on as possible.
Track 29: Biotechnology in Health care
Biotechnology is the utilization of living frameworks and creatures to make items, by any innovative applications to make or adjust items or procedures for particular utilize. Science and innovation have in the past assumed an indispensable part in enhancing general wellbeing. Today the commitment of science to enhance general wellbeing and lessen worldwide wellbeing incongruities is more apropos than any other time in recent memory. However the advantages of current medication still have not achieved a huge number of individuals in creating nations. The developing wellbeing variations between the creating and the created world call for critical activity from established researchers.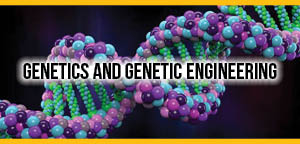 Track 30: Genetics and Genetic Engineering
Genetics is the study of genes, heredity, and genetic variation in living beings. It is basically considered a field of biology, but it bisect often with many of the life sciences like Pharmaceutical Sciences. The other aspects of this are Genetic engineering, Biomedical Engineering, Genomics Proteomics, Clinical engineering, Tissue engineering, biomedical data engineering etc.
The global genetic engineering market is expected to reach $3,514.08 Million by 2019 from $1,845.25 Million in 2014, growing at a CAGR of 13.75%. Increased Rand D expenditure and growth of biotechnology and pharmaceutical industries, increased funding for genomics research, and technological advancements are the primary growth drivers for this market during the forecast period (2014–2019).
Track 31: Drug Targeting and Design
Drug design, often referred to as rational drug design or simply rational design, is the inventive process of finding new medications based on the knowledge of a biological target. The drug is most commonly an organic small molecule that activates or inhibits the function of a biomolecule such as a protein, which in turn results in a therapeutic benefit to the patient. In the most basic sense, drug design involves the design of molecules that are complementary in shape and charge to the bio molecular target with which they interact and therefore will bind to it. Drug design frequently but not necessarily relies on computer modelling techniques. This type of modelling is sometimes referred to as computer-aided drug design. Finally, drug design that relies on the knowledge of the three-dimensional structure of the bimolecular target is known as structure-based drug design. In addition to small molecules, biopharmaceuticals and especially therapeutic antibodies are an increasingly important class of drugs and computational methods for improving the affinity, selectivity, and stability of this protein-based therapeutics have also been developed.
Market Analysis
The pharmaceutical industry comprises of companies that are engaged in research, development, manufacture and distribution drugs for human or veterinary use. The primary function of the research-based pharmaceutical corporations is to create value by discovering and producing effective medicines, vaccines and services that improve patients' well-being, and can be sold in markets at a profit. As well as increasing shareholder value, this contributes significantly to the quality and protection of life and helps make the world a better place. In the past 60 years, innovation and technology have driven huge improvements in global health.
The pharmaceutical industry is undergoing a tremendous deal of change. There are many pharmaceutical companies, who are providing the better products. The Pharma industry is one of the most sought after, and flourished industries. As the pharmaceutical drug manufacturers are one of the reasons for the economic well being of a nation. On the other hand, we can say that the Pharma industry is responsible for the economic development. That is the main reason for both research and development of newer and better products for various kinds of diseases.
Market Analysis of Global Pharmaceutical Industries:
The global $1.12 trillion market in 2022, will rise at a faster clip during 2016-2020, then slow down a bit as major patent expiration take hold. It is expected that the global market declined by 1.0% in 2015, but will grow by 4.8% this year. Prescription sales excluding generics will rise 4.4% this year, and expected to reach $1.006 trillion in 2022. Generics sales will increase from $73 billion in 2015 to $115 billion in 2022, and constitute 10.2% of prescription sales at that point only 0.3 percentage points more than it is now.
The global market for drug discovery technologies and products was worth $38.4 billion in 2011. This figure is projected to reach $41.4 billion in 2012 and $79 billion in 2017, a five-year compound annual growth rate (CAGR) of 13.8%. There is a need to impede serious adverse effects caused by the drugs by enhancing drug targeting through research in pharmacology.
The global revenue for single use technology reached $1.4 billion and $1.7 billion in 2013 and 2014, respectively. This market is expected to grow at a compound annual growth rate (CAGR) of 11.7% to nearly $3.0 billion for the period 2014-2019.
The fast-growing division of the pharmaceutical market includes generics and biologics. Biologics now account for over a third of all new drugs in clinical trials or awaiting FDA approval.15 U.S generic drug sales reached an estimated $70 billion, representing a quarter of the global market, due to a large number of drugs going off-patent and healthcare reforms favoring generics. Although generics make up only 22 percent of total prescription sales, its share of filled prescriptions has risen from 19 percent in 1984 to 88 percent in 2015. The research-based pharmaceutical industry is estimated to have spent nearly USD 149.8 billion globally on pharmaceutical R&D in 2015-16. Among all the industrial sectors, the research-based pharmaceutical industry has consistently invested the most in research and development, even in times of economic turmoil and monetary crisis.
According to the Quintiles IMS Institute predicts that the pharmaceutical market by 2021 will reach nearly USD 1,485 billion, by an increase of USD 350-380 billion from the USD 1,105 billion recorded in 2016. Global brand spending is forecast to increase to USD 815-832 billion in 2021. Global generic spending is expected to increase to USD 495-505 billion by 2021.
The United States share of global spending will increase from USD 461.7 billion in 2016 to USD 645-675 billion in 2021, while the European share of spending will grow from USD 151.8 billion to USD 170-200 billion. Meanwhile, pharmerging countries will spend nearly 315-345 USD billion in 2021 from 242.9 in 2016.
Market Analysis
European pharmaceutical market is set to develop from 169 billion euros in 2015 to 206 billion euros ($229.5 billion) in 2022, showing a compound yearly development rate of 3.25 over the period.
As per another report from life science showcase insight organization Evaluate, development is to a great extent because of developments in oncology, in spite of the fact that progression change propels are additionally rising crosswise over other treatment zones including different sclerosis, constant heart disappointment, rheumatoid joint pain and Alzheimer's. The report is the first to investigate the European medication market to 2022, in view of agreement sedate estimates, using information from Evaluate's recently propelled "European Drug Forecasts" module.
"New advancements, prompting fundamentally enhanced patient results, accompany higher medication costs, doctor's eagerness to endorse, and, in this way, higher agreement tranquilize gauges," said Antonio Iervolino, Evaluate's head of determining.
"In a framework, eventually paid for by governments, this brings up issues on the manageability of the present financing model and introduces challenges for payers inEurope. To lessen the grating amongst payers and industry, another collective way to deal with financing should be set up, at last mirroring the advantages that a portion of the new developments are creating all through the entire medicinal services esteem chain."
Glance at Market of Pharma:
These data describe the outcome of the patient as defined in U.S reporting regulations. Serious means that one or more of the following outcomes were documented in the report: death, hospitalization, life threatening. There is a need to impede serious adverse effects caused by the drugs by enhancing drug targeting through research in pharmacy.
Learn More
Harvard University | University of Cambridge | University of California, San Francisco | University College London | University of North Carolina | Karolinska Institute | Yale University | King's College London | University of California, San Diego | Cardiff University | Stanford University | The Imperial College of Science, Technology and Medicine | The University of Manchester | The University of Texas | Utrecht University | The University of Dundee | Columbia University | Monash University | University of Oxford | Pierre and Marie Curie University | Medical University of Vienna | Rockefeller University | Uppsala University | University of Pennsylvania | University of Zurich | University of Tuebingen | The Ohio State University | Radboud University Nijmegen| Norwegian University of Science and Technology | Vanderbilt University | McGill University | University of Hamburg | University of Lausanne | University of Paris Descartes | The University of Tokyo | University of California, Berkeley | Swiss Federal Institute of Technology Zurich | Kyoto University | University of Wisconsin – Madison | University of Arizona | University of South Florida | University of Utah | China Pharmaceutical University
University of Southern California | CUNY York College | Purdue University | University of Wisconsin-Madison | Albany College of Pharmacy and Health Sciences | University of North Carolina | University of Colorado | Oregon State University | Nova Southeastern University | Massachusetts College of Pharmacy and Health Sciences | University of Florida College of Pharmacy | University of Michigan College of Pharmacy | Campbell University School of Pharmacy | University of Pittsburgh School of Pharmacy | University of Georgia College of Pharmacy | Temple University School of Pharmacy | Ernest Mario School of Pharmacy | Skaggs School of Pharmacy | Eugene Applebaum College of Pharmacy and Health Sciences | University of North Carolina | University of Minnesota | University of California—San Francisco | University of Michigan—Ann Arbor | University of Texas—Austin | Ohio State University | University of Illinois—Chicago | University of Kentucky | Purdue University | University of Florida | University of Maryland—Baltimore | University of Pittsburgh | University of Southern California | University of Washington| University of Wisconsin—Madison | University of Arizona | University of Iowa | University of Tennessee Health Science Center | University of Utah | University of Kansas | Virginia Commonwealth University | University at Buffalo | University of Colorado—Denver | Auburn University | University of California—San Diego | University of Oklahoma | Northeastern University
Kingston University | Anglia Ruskin University | Aston University School of Life and Health Sciences | University of Birmingham | University of Brighton | Cardiff University | University of Huddersfield Chemical Sciences | University of Huddersfield Pharmacy | Liverpool John Moores University School of Pharmacy and Biomolecular Sciences | London Metropolitan University | Loughborough University | Pharma Conferences | Newcastle University Northern Institute for Cancer Research | EuroSciCon | Nottingham Trent University School of Science and Technology | University of Nottingham School of Pharmacy | University of Strathclyde | University of Copenhagen | University of South Wales | University of Bradford | European University Cyprus | University of Groningen | University of Central Lancashire | University of Debrecen | Tu Braunschweig University | Marburg University | EuroSciCon Conferences | Greifswald University | Frankfurt University | Freiburg University | Kiel University | Wurzburg University | Fu Berlin University | Lomonosov Moscow State University | Saint-Petersburg State University | Novosibirsk State University
University of Tokyo | National University of Singapore | Kyoto University | University of Hong Kong | Peking University | Seoul National University | National Taiwan University | Osaka University | Tsinghua University | Chinese University of Hong Kong | Fudan University |The Hong Kong University of Science and Technology | Taipei Medical University | Mahidol University | Korea Advanced Institute of Science and Technology | Yonsei University | Shanghai Jiao Tong University | Nanyang Technological University | Chulalongkorn University | Tohoku University | Tokyo Medical and Dental University | Kyushu University |Nagoya University | Hokkaido University | Sungkyunkwan University | University of Science and Technology of China | Pohang University of Science and Technology | Korea University | University Malaya | Indian Institute of Science
Batna 2 University | University of Kinshasa | University of Lubumbashi | Ahram Canadian University | Alexandria University | British University in Egypt | Cairo University | German University in Cairo | Helwan University | Kafrelsheikh University | Mansoura University | Nahda University | Pharos University in Alexandria | Suez Canal University | Tanta University | Zagazig University | Addis Ababa University | Wollega University | Kwame Nkrumah University of Science and Technology | Kenya Methodist University | Kenyatta University | Elmergib University | University of Benghazi | University of Zawia | University of Misurata | University of Rwanda | Nelson Mandela Metropolitan University | North-West University | Rhodes University | University of KwaZulu | University of Limpopo | University of Pretoria | University of the Western Cape | University of the Witwaters | Ahfad University for Women | University of Khartoum | Omdurman Islamic University | Catholic University of Health and Allied Sciences | Kampala International University | Muhimbili University of Health and Allied Sciences | St. John's University of Tanzania | University of Monastir | Makerere University | Mbarara University of Science and Technology| University of Zambia | Harare Institute of Technology | University of Zimbabwe
3rd International Conference on Nano-medicine & Drug Delivery April 11-12, 2019 Paris, France; 14th Conference on Chemistry Research December 06-07, 2018 Amsterdam Netherlands; 2nd Edition of EuroSciCon Conference on Chemistry February 19-20, 2019 Prague, Czech Republic; 10th Edition of International Conference on Analytical Chemistry February 28-March 01, 2019 London, UK; European Congress on Pharmaceutics & Pharmaceutical Technology February 19-20, 2019 Prague, Czech Republic; International Conference on Clinical and Medical Case Reports November 19-20, 2018 Paris, France; 8th Edition EuroSciCon Conference on Clinical Pharmacy April 18-19, 2019 Paris, France; 22nd Edition of International Conference on Nano Engineering & Technology December 10-11, 2018 Rome, Italy; EuroSciCon Conference on Advanced Nanotechnology April 18-19, 2019 Paris, France; 8th Edition of International Conference on Internal Medicine & Patient Care March 25-26, 2019 Rome, Italy; 13th Edition of International Conference on Nanopharmaceutics and Advanced Drug Delivery August 29-31, 2019 London, UK; European Congress on Pharma May 30-31, 2019 Oslo, Norway; 18th World Pharma Congress March 18-20, 2019 Warsaw, Poland; 3rd International Conference On Pharmaceutical Chemistry December 07-08, 2018 Brussels, Belgium; 28th International Conference And Expo On Nanosciences And Nanotechnology Nov 26-28,2018 Barcelona, Spain; 18th Annual Pharmaceutical And Chemical Analysis Congress November 05-06, 2018 Madrid, Spain; 14th International Conference On Generic Drugs And Biosimilars November 15-16, 2018 Berlin, Germany; 23rd International Conference On Pharmaceutical Biotechnology December 10-11, 2018 Rome, Italy; World Congress and Exhibition on Pharmaceutics and Drug Delivery December 05-06, 2018 Madrid, Spain
3rd Edition of World Chemistry Conference February 25-26, 2019 Philadelphia, USA; 28th International Conference On Chemistry & Drug Designing 2018 Dec 05-06, 2018 Vancouver, Canada; 21st International Conference On Pharmaceutical & Bio-Inorganic Chemistry Oct 31- Nov 1, 2018 San Francisco, USA; 21st Global Conference On Pharmacogenomics, Biomarkers & Forensic Chemistry Oct 31- Nov 01, 2018 San Francisco, USA; 5th International Conference On Pain Medicine And Pain Management October 17-18, 2018, New York, USA; 13th International Conference On Biopharma And Biotherapeutics October 24-25, 2018 Boston, USA; 13th International Conference On Biologics And Biosimilars October 24-25, 2018 Boston, USA; 3rd International Conference On Internal Medicine & Hospital Medicine October 15-16, 2018 Ottawa, Canada; 2nd World Congress on Pharmacology and Toxicological Studies Edinburgh, Scotland November 8-10, 2018; International Conference on Pharmaceutical Nanotechnology and Nano Drug Delivery System Chicago, USA November 8-10, 2018; International Conference on Chemistry in Drug Discovery & Designing December 1-2, 2018 Chicago, Illinois, USA; 2nd International Conference and Exhibition on Pharmaceutics & Advanced Drug Delivery Systems December 7-8, 2018 Chicago, USA; 2nd International Conference and Exhibition on Pharmaceutics & Novel Drug Delivery Systems February 18-20, 2019 Paris, France; 9th World Congress on Clinical Pharmacy and Pharmacy Practice March 25-26, 2019 Amsterdam, Netherlands; 3rd International Conference on Nanostructures, Nanomaterials and Nanoengineering December 03-04, 2018 Toronto, Canada; 3rd World Drug Delivery and Formulations Summit April 15-16, 2019 Las Vegas, USA
Global Pharmaceutical and Pharma Industry Conference February 28-March 01, 2019 Osaka, Japan; Annual Conference On Nanoscience, Nanotechnology & Advanced Materials November 26-28, 2018 Bali, Indonesia; International Conference On Pharmacology And Toxicology October 18-19, 2018Dubai, UAE; 18th International Conference On Medicinal And Pharmaceutical Chemistry October 18-19, 2018 Dubai, UAE; 18th Annual Pharma Middle East Congress November 05-07, 2018 Abu Dhabi, UAE; 6th International Conference And Exhibition On Pharmacognosy, Phytochemistry & Natural Products December 03-04, 2018 Bangkok, Thailand; 20th World Conference On Pharmaceutical Chemistry And Drug Design December 10-11, 2018 Dubai, UAE; 10th Annual Congress On Drug Formulation & Analytical Techniques December 10-11, 2018 Dubai, UAE; 5th World Congress On Natural Products, Medicinal Plants And Traditional Medicines November 5-6, 2018 Singapore City, Singapore; World Congress On Bioorganic And Medicinal Chemistry November 12-13, 2018 Dubai, UAE; International conference on Pharmaceutics and Novel Drug Delivery Systems October 25-26, 2018 Tokyo, Japan; Global Pharma Summit November 23-24, 2018 Bangkok, Thailand; International Conference on Natural Products, Medicinal Plants & Marine Drugs November 26-28, 2018 Dubai, UAE; 2nd International Conference on Pharmaceutical Chemistry and Drug Discovery June 10-11, 2019 Bangkok, Thailand; Annual Meeting on Pharmacology and Therapeutics November 19-20, 2018 Abu Dhabi, UAE; 24th International Conference on Cancer Research and Pharmacology March 11-12, 2019 Singapore
Mylan | Astellas Pharma | Novo Nordisk | Boehringer Ingelheim | Allergan | Takeda | Bristol-Myers Squibb | Eli Lilly | Teva Pharmaceutical Industries | Amgen | AbbVie | AstraZeneca | GlaxoSmithKline | Gilead Sciences | Merck | Sanofi | Roche | Pfizer | Novartis | Bayer | Johnson and Johnson | QPS | Biocrates | ThioMatrix | Polymun Scientific | Croma-Pharma | Affiris | Aposcience | EverCyte | Octapharma | Teleflex Medical | Janssen Pharmaceuticals | Lonza | Bone Therapeutics | Formac Pharmaceuticals | Oncurious | Sanofi Genzyme | Alexion | Baxter | Chemnovatic | CSL Behring | Custom Pharmaceuticals | Fujirebio Europe | Galen Limited | Martindale Pharma | Novo Nordisk A/S | Petrone Group | Purna Pharmaceuticals | Shire | UCB Pharma | Uni-Pharma | Covidien | Fresenius Se | Fresenius Medical | Rhoen Klinikum | Morphosys | Stada Arzneim | Carl Zeiss Meditec | Freudenberg medical | Emergent biosolutions | Aran biomedical | Norgine | Lexogen | Haplogen | Octimet Oncology | Anacura | Ablynx | Novasep | Flen Pharma | Toxikon | Zoetis | Pharmavize | Galapagos | Eurogentec | LinaTech | Stada | Synthon | Ferring Pharmaceuticals | Lonza | UBC | Leo Pharma | Saniona | DanDrit Biotechnology | Taconic Biosciences | West Pharma
Gilead Sciences | Johnson & Johnson | Pfizer | Abbott Laboratories | Bristol Myers Squibb | Amgen | Biogen | Celgine Corporation | Merck & Co | Eli Lilly | Acura Pharmaceuticals | Alexion Pharmaceuticals | AMRI Global | Apricus Biosciences | BioCryst Pharmaceuticals | Biovista | Ceragenix Pharmaceuticals | Coherus BioSciences | Dynax pharmaceuticals | Endo International plc| Ensemble Therapeutics | Fabre-Kramer Pharmaceuticals | Genentech | H. K. Mulford Company | Impax Laboratories | Insys Therapeutics | Jones Pharma | KaloBios Pharmaceuticals | Lexicon Pharmaceuticals | Marathon Pharmaceuticals | Meyer Brothers Drug Company | NovaBay Pharmaceuticals | Nephroceuticals | Ovation Pharmaceuticals | Peregrine Pharmaceuticals | Pharmaceutical Research and Manufacturers of America | Proteon Therapeutics | Quark Pharmaceuticals| Reliant Pharmaceuticals | Sagent Pharmaceuticals | Sucampo Pharmaceuticals | Tonix Pharmaceuticals | Verus Pharmaceuticals
3-D Matrix | Agilent | BeiGene | BioDuro | China Biological Products | Fosun Pharma | Lumenis| MicroPort | Senju Pharmaceutical | Sihuan Pharmaceutical | Sinovac Biotech | DesigneRx Pharmaceuticals | Pharmadax | Denovo Biopharma | BioMarin Pharmaceuticals | Invitrogen | WuXi Apptec | AngioDynamics | SciGenom | Dishman Specialty Chemicals | Intas Pharmaceuticals | Zydus Cadila | Advinus Therapeutics | Sigma-Aldrich | Par Pharmaceutical | Gland Pharma | Natco Pharma | Haffkine Biopharmaceuticals | Allergan | Taisho Pharmaceutical | Dainippon Sumitomo | Wakunaga Pharmaceutical | Dainippon Sumitomo | Santen | Chugai Pharma| Kissei Pharmaceutical | WaVe Life Sciences | Mitsubishi Tanabe Pharma | Astellas | Daiichi Sankyo | AnGes | Kubota Pharmaceutical | Ohara Pharmaceutical | Daewon Pharma | Charles River Laboratories | Oxonc Development | Yungjin Pharmaceutical | Neopeutics | Austrianova Biotechnology | 3M | Clinuvel Pharmaceuticals | Micropoint Technologies | Sphaera Pharma | VolitionRx | China Chemical and Pharmaceutical Company| Foresee Pharmaceuticals
Fresenius Kabi Distribution | Luced Agencies | Akacia Health | Roche Pharmaceuticals | Biotech Laboratories | Allied Drug Company | Janssen-cilag | Teva Pharmaceuticals | Medimoc Sarl | Bayer International Service | Boehringer Ingelheim | Columbia Pharmaceuticals | Ultimate Sport Nutrition | Astra Zeneca Pharmaceuticals | Resmed Pharmaceuticals | Servier Laboratories | Embassy Pharmaceuticals | Amalgamated Pharmaceuticals | New S Buys | Afrox Limited | Amka Pharmaceuticals | Astra Pharmaceuticals | Brunel Laboratoria | Dia-Kure Ltd | Eden Pharmaceuticals Prod | Geo Schwulst Laboratories | GM Pharmaceuticals | Hersol Manufacturing Laboratories | Intramed | Johnson & Johnson | Kyron Laboratories | Merck Generics RSA | Novo Nordisk | Pharma Natura | Pharmacare Ltd | Resmed Pharmaceuticals | S N Pharmaceuticals | Smith & Nephew Pharmaceuticals | Smithkline Beecham
Journal of Pharmaceutical Sciences | International Journal of Pharmaceutics | The Pharmaceutical Journal | Pharmaceutical Research | European Journal of Pharmaceutics and Biopharmaceutics | Molecular Pharmaceutics | European Journal of Pharmaceutical Sciences | Asian Journal of Pharmaceutics | Journal of Pharmacy and Pharmacology | Indian Journal of Pharmaceutical Sciences | Journal of Pharmacy and Pharmaceutical Sciences | Drug Development and Industrial Pharmacy | Journal of Pharmacy Practice | American Journal of Pharmaceutical Education | International Journal of Drug Development & Research | Journal of Bioequivalence & Bioavailability | Journal of Bioanalysis & Biomedicine | Journal of Pharmacogenomics & Pharmacoproteomics | Journal of Vaccines & Vaccination | Journal of Drug Metabolism & Toxicology | Drug Designing: Open Access | Medicinal & Aromatic Plants | Journal of Biomolecular Research & Therapeutics | Research & Reviews in Pharmacy and Pharmaceutical Sciences | Journal of Molecular Pharmaceutics & Organic Process Research | Journal of Developing Drugs | Journal of Pharmaceutics & Drug Delivery Research | Molecular Enzymology and Drug Targets | Research & Reviews: Journal of Pharmaceutics and Nanotechnology | Journal of Pharmacokinetics & Experimental Therapeutics
Royal Pharmaceutical Society | International Pharmaceutical Federation | International Pharmaceutical Students' Federation | European Association of Employed Community Pharmacists in Europe | European Pharmaceutical Union | Pharmaceutical Group of the European Union | Pharmaceutical Society of Australia | The Pharmacy Guild of Australia | The Society of Hospital Pharmacists of Australia | Canadian Pharmacists Association | Chinese Pharmaceutical Association | Danish Association of Pharmaconomists | Indian Pharmacist Association | Pharmaceutical Society of Ireland | Kuwait Pharmaceutical Association | Pharmaceutical Society Of New Zealand | Norwegian Pharmacy Association | National Pharmacy Association | American Association of Colleges of Pharmacy | American Pharmacists Association | American Society for Pharmacy Law | American Society of Consultant Pharmacists | American Society of Health-System Pharmacists | Professional Compounding Centers of America | American College of Clinical Pharmacy | Canadian Society of Hospital Pharmacists | Pharmaceutical Association of Mauritius | Pakistan Pharmacists Association | Philippine Pharmacists Association | College of Psychiatric and Neurologic Pharmacists
Nasal sprays‎ | Transdermal patches | Analytical nebulizer | Infusion pump | Jet injector | Bifurcated needle | Cypher stent | Dry-powder inhaler | Drug-eluting stent | Elixir | Epinephrine autoinjector | HumaPen | Mouthwash | Nanoneedle | Ommaya reservoir | Phonophoresis | Pill splitting | Rebiject II | Relative analgesia machine | Vesosome | Zydis